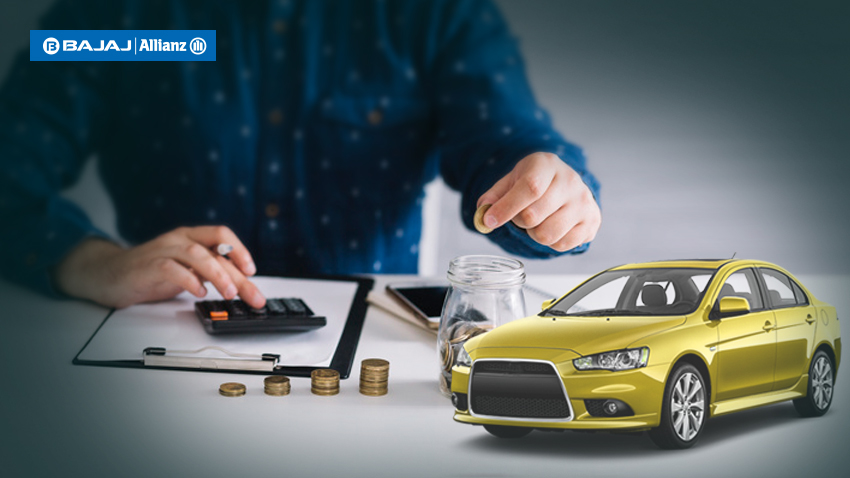 MAY 06, 2019
How To Get The Most Out Of Your Motor Insurance Calculator?
Bajaj Allianz Motor Insurance
According to the Motor Vehicles Act, vehicle insurance is mandatory. Although vehicle insurance is compulsory, you must know the advantages of availing such coverage. In case of an accident, two parties are involved which include you and a third-party.
As per the law, basic third-party insurance coverage is necessary. However, it is recommended to invest in a comprehensive plan because, in addition to the third-party cover, these policies cover damage to you or your vehicle.
Choosing the most appropriate motor insurance may seem a complex procedure. Often, you may avail of insurance that appears to be beneficial and is available for a lower premium. An online calculator may be advantageous in helping you make the right decision.
Benefits of an online motor insurance calculator
1. Helps to Understand the Premium and Other Terms and Conditions
An online motor insurance calculator will help you determine the premium amount. Additionally, you may gain insight into other terms and conditions that are a part of the vehicle insurance policy. It is very important that you understand these details as they affect the premium too. If you choose additional coverage, you will have to pay a higher premium. An online calculator helps you decide if you require these add-ons or not.
2. Customisation As Per Your Requirements
Your requirements may differ from those of other owners and an online calculator allows you to analyse different plans to suit your personal needs. You will be able to understand the policy structure. Private, as well as, commercial vehicle insurance comprises three components; third-party cover, own damage coverage and personal accident cover.
In some plans, the personal accident may be an inbuilt cover while others may provide this as an add-on feature. A comparison tool helps you decide whether a basic plan is adequate or do you need additional features.
3. Compare Different Plans
An online calculator allows you to calculate the premium amount. In addition, you may compare other features such as included covers, claim settlement ratio and other terms and conditions available with vehicle insurance plans offered by different insurers.
To maximise the convenience offered by online calculators, here are some important things to bear in mind:
The registration date of your vehicle
Details such as model type, manufacturing company name and total expenses incurred at the time of purchase
You need to provide additional cover details such as personal accident coverage for self and family, roadside assistance and others
Before you make your purchase decision, it is recommended you procure online motor insurance quotes to compare different plans and make the right choice.
The insurance requirements for commercial vehicles are different from those of private vehicles. To avoid legal issues, third-party coverage also known as 'Act Only' coverage is mandatory.
A third party insurance policy does not cover damages to your vehicle in case of an accident. However, it offers you peace of mind because you are sure that any liabilities or financial loss arising due to third-party in an accident is covered under the policy.
A third-party commercial insurance policy is an agreement between the insurer and you wherein the company agrees to indemnify you against any losses arising to damages caused to third-parties in case of an accident. In the agreement, you are the first party, the insurer is the second party and the injured person claiming damages is the third-party.
This type of insurance policy covers liabilities arising due to accidental injuries or death to third-parties in case your vehicle is involved in an accident. It also covers financial losses resulting from damages caused to third-party property.
Tags : Bajaj Allianz Two Wheeler Insurance Components of helmet Dangers of riding without helmet