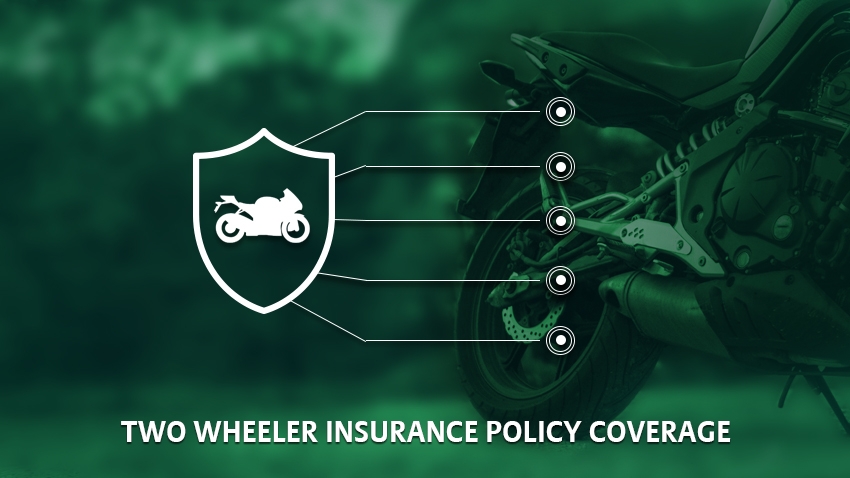 APR 18, 2019
Two Wheeler Insurance Coverage Explained In Detail
Bajaj Allianz Motor Insurance
A valid two-wheeler insurance is mandated by the law. Not only does it provide you with a feeling of security but also offers you numerous benefits. Here are various benefits of two-wheeler Insurance plan.
Benefits of a two-wheeler insurance plan
1. Safety from Natural Calamities
If you have two wheeler insurance, your vehicle is protected against any natural calamity such as floods, earthquake, cyclone and hurricane among others. The insurance covers any kind of repair cost required for the vehicle damaged in the calamity. Not just this, it also provides coverage for physical injuries that you may have suffered due to the calamity.
2. Safety from Manmade Calamities
Unfortunate incidents such as theft, burglary, strikes and riots are manmade disasters and can cause immense damage to your vehicle. Having two-wheeler insurance protects you from the financial liability arising out of damage to your vehicle because of these disasters.
3. Protection of Your Legal Interests
Buying third party two wheeler insurance for a vehicle is compulsory and fulfils a legal obligation. Hence, it also protects your vehicle from any third-party liability arising due to damage caused in case of accidents, natural calamities or manmade disasters.
Types of two-wheeler insurance
There are two types of two-wheeler insurance available in the market. The major types include:
1. Liability Only Insurance Policy
It is a mandatory policy, which is governed by the law in India. This is also known as 'Act Only' policy. It is a basic insurance policy, which offers protection against property damage, loss, death or physical injury to a third-party because of an accident, which the insured bike would have caused.
This insurance also offers financial protection to the owner of the two-wheeler.
2. Comprehensive Insurance Plan
As the name suggests, this policy is a complete package. It covers everything that the Liability Only Insurance Policy covers along with coverage for the damage or theft of the vehicle. This policy is an optional cover.
What does your insurance policy cover?
Here is an exhaustive list of what is covered under the comprehensive insurance policy.
1. Natural Calamities or Events
Natural events or calamities are disasters caused by nature and out of human control. These include fire, flood, earthquakes, hurricanes, cyclones and hailstorm, among others.
2. Manmade Disasters
Manmade disasters are the unfortunate events created by man himself. This refers to the destruction caused by vandalism, riots, strikes, war or terrorist activity. Any travel-related damage caused to the vehicle also comes under the purview of manmade calamities.
3. Coverage for Personal Accident
The risk of accident in the case of two-wheelers is very high. In extremely unfortunate circumstances, it may even cause temporary or permanent disability. The cover for personal accident provides compensation for the damages caused under such circumstances. This includes the situations when you mounting the bike, dismount it or ride it.
Exclusions in the two-wheeler insurance policy
Any general insurance policy is incomplete without the list of exclusions. Given below are the exclusions of a two-wheeler insurance plan.
Loss or theft of accessories
Legal liability of an employed driver
Damage caused due to the negligence of the driver
Regular wear and tear of the vehicle
If the vehicle was driven under the influence of alcohol or sedatives
Tags : Bajaj Allianz Two Wheeler Insurance Components of helmet Dangers of riding without helmet