Will we lose our dream of $ 5 Trillion economy? My take on solutions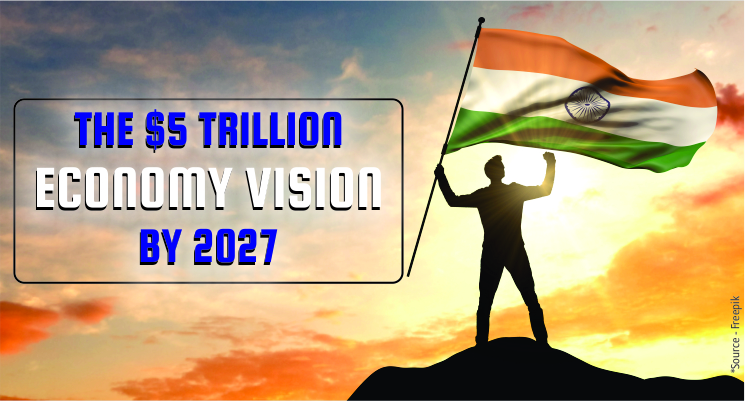 India is all set to become one of the biggest economies in the world, we have recently emerged as the world's 5th largest economy. We now aim to reach the milestone of a $ 5 Trillion economy by 2027, for this we require growth of about 9% but as of now, our expected growth rate is about 7.1%. The question is where are we losing this 2% and how that gap can be covered? For a minute, imagine the Indian economy as a bucket, which we being constantly filled with water but there are a few holes in the bucket which keep draining out the resources, to fill the bucket these holes have to be sealed else they will deplete the bucket. The four major areas which slow down our growth are :-
1. Weak health infrastructure

2. Damages from Natural Calamities

3. The climate changes affecting agriculture

4. Pandemic
Let's understand how insurance can contribute to filling these gaps and help expedite the growth of the economy.
Weak Health Infrastructure
The Covid-19 pandemic brought health to the center stage and accentuated the need for robust health infrastructure. India has a humongous Health Protection Gap (HPG) which stands at about $ 369 Billion; India accounts for one of the highest household out-of-pocket expenditures on health which is about 65%. The government has introduced schemes like Pradhan Mantri Jan Arogya Yojana, but we still have a long way to go. Is every Indian citizen covered? The answer is no. Each year, over 7% of India's population is pushed into poverty due to healthcare cost; the government healthcare expenditure is about 1.2% of GDP. About 30% of the population or more than 40 Crore Indians have no cover at all. This 'missing middle,' chiefly comprises people who are self-employed, and are working in informal or semi-formal sectors. While the bottom 50% population is covered by government schemes, 20% are covered through voluntary insurance or through social health insurance, the missing middle is devoid of any coverage. Certain states and UT like J&K, Ladakh, and Gujarat have successfully covered all citizens, if all states and UT follow suit then we can truly have universal, all-inclusive health coverage. The insurers can contribute by designing low-cost comprehensive Health insurance products for the missing middle. Apart from the coverage through government schemes, mandatory employee insurance could be enforced where employers can buy insurance at a government-tender rate. I want to accentuate that health insurance plays an important role in increasing the life expectancy of citizens and enables them to live a life of dignity, which makes it such an important element of growth and development.
Damages from Natural Calamities
The second area of concern is climate change and natural disasters, India has witnessed many natural calamities due to climate changes, topographical changes, and developmental projects; NAT CAT events like floods, landslides, and earthquakes are on the rise. The alarming increase in natural disasters can be gauged from one simple fact the total incident since 1900 has been about 765 and the total number of incidents between 2001-2021 has been about 354.  Total Economic loss since 1900 has been a staggering $187 Billion (Rs 13 lakh crore). According to the World Bank, direct losses from natural disasters have been estimated to amount to up to 2% of India's GDP. Unfortunately, the gap between insured loss v the economic loss is extremely wide, you will be shocked to know that the protection gap is more than 90%. Resultantly the governments have to spend a large amount of money on rehabilitation through their respective disaster response funds. This money which eventually goes from the tax-payers could be routed toward developmental projects and infrastructural development has to be directed to plug in the gaps. Insurance can help counter this problem in a much more efficient manner, many countries are already using insurance to fight natural catastrophes. Turkey has mandated earthquake insurance (DASK) for all property owners, to reduce the state's burdens in the event of an earthquake and to establish a permanent fund for emergency situations. UK launched Flood Re a joint initiative between the UK insurance industry and the UK government to enable greater access to more affordable flood insurance, in this collaboration UK insurers have provided cover to homes in high-risk flood areas, in exchange for the government investing in flood protection measures. France has CATNAT insurance scheme established in 1982 as a public-private partnership for disaster compensation and prevention. We in India can look for similar models, where a partnership structure between Government and the Insurance & Reinsurance providers can be used to provide protection for the low-income group against natural disasters. We should also use Parametric Insurance (Index-Based Solution) to bridge the protection gap. Insurance companies can complement the Government in providing sustainable products for the same. An index-based policy can be taken which will compensate for the damage, caused by the natural catastrophe, where the triggers of the Natural Catastrophe event be predefined. The Government can also look for financing this Parametric Insurance through a cess while collecting property tax. At the state government levels, states can utilize up to 5% of the annual SDRF allocations to purchase insurance for public assets and emergency funding.
The climate changes affecting agriculture
Coming to the third point, climate changes affecting agriculture, the Agri sector accounts for around 14% of the country's economy and offers roughly 42% of total employment. Climate change is affecting agriculture in a big way, between 2019 to 2021 we witnessed around 18 cyclones, delays in monsoons, and uneven rainfalls becoming frequent, and over 5 million hectares of crop were lost due to rain in 2021.  Out of Rs. 23,186.4 crores allocated to SDR, Rs 17,747.2 crore was released towards the relief. Climate change causes about 2% loss in GDP. Here too, insurance can help manage and mitigate losses much more effectively; the ongoing PM-FBY scheme has already helped in bringing down farmer suicide rates. Yet, we still have a long road to traverse, as of now approx. 25% of the total cultivated area is insured under PMFBY. It is for us to ensure that the remaining 75% of land and non-loanee farmers are also covered. It is for us to ensure that farmer suicide comes down to zero and all farmers have comprehensive coverage. I recommend designing Pradhan Mantri - Kisan Aarogya Bima, where every farmer should be enrolled under Agri Insurance clubbed with a health plan for farmers. Public Private Partnerships and close collaboration between insurers will go a long way in bringing more farmers under the ambit of insurance.
Pandemic
The impact of the pandemic on the economic growth of the country was evident during the last couple of years, the COVID-19 pandemic affected everyone in one way or another. Rs. 52.6 lakh crore were lost in 3 years i.e. 12% of GDP, which is more than 3% of the GDP each year; the whole economy came to a standstill. The next pandemic may surface much sooner than we foresee, this is precisely why we need to develop an Indian Pandemic Risk Pool to address losses and unsettlement caused to the informal and low-income sectors of society and serve as a medium of providing relief to these sectors. Pandemic risk being is too large to be taken on by the public and /or private insurance sector or governments alone. To protect individuals and the economy from suffering because of business failure due to such epidemic/pandemic events in the future, it is only appropriate to explore the option of risk sharing by the public, and private insurers with the Government of India in form of an Indian Pandemic Risk Pool. The mechanism of sharing this risk would provide a low-cost product.
It is important to understand that the insurance sector is also amongst the biggest employers in the country, and people undermine the role of insurance as an employment generator. The insurance sector contributes about 15% of employment in the tertiary sector and this number will continue to increase as the sector grows. Apart from this insurance contributes significantly towards capital markets, it contributing about $440 Billion towards Government Bonds, a whopping $120 Billion, and an enormous $ 200 Billion towards the equity market. You will be amazed to know that a 1% rise in insurance penetration translates into a 13% reduction in uninsured losses and a 22% reduction in the taxpayers' contribution to Natural Disasters.
The insurance industry is all set to play a decisive role in India's growth story, as the Indian economy heads towards becoming a $5 Trillion economy. We as a nation need to ensure the reduction of the protection gap and keep moving the needle of insurance penetration in the right direction. I am confident that growth will follow. If all the factors mentioned above are handled well and due importance is given to insurance in them, we will have a cumulative saving of more than 8% of GDP. We will not just make up for the 2% gap in GDP growth but achieve much more and be back on track to meet our aspirations. This is just a beginning of a glorious and prosperous journey for our great nation and the insurance industry is more than ready to contribute towards taking this nation to unparalleled heights of success and prosperity.
About the author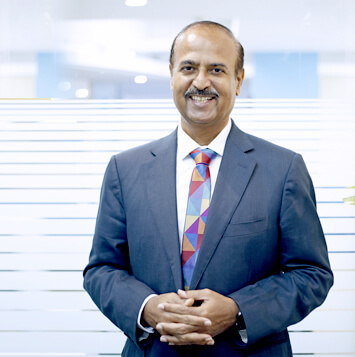 Tapan Singhel is the MD & CEO of Bajaj Allianz General Insurance Company Limited. This blog has been initiated by him so that he can directly interact with all the valuable customers and employees of this company.
Conversation on Twitter
Most Popular Articles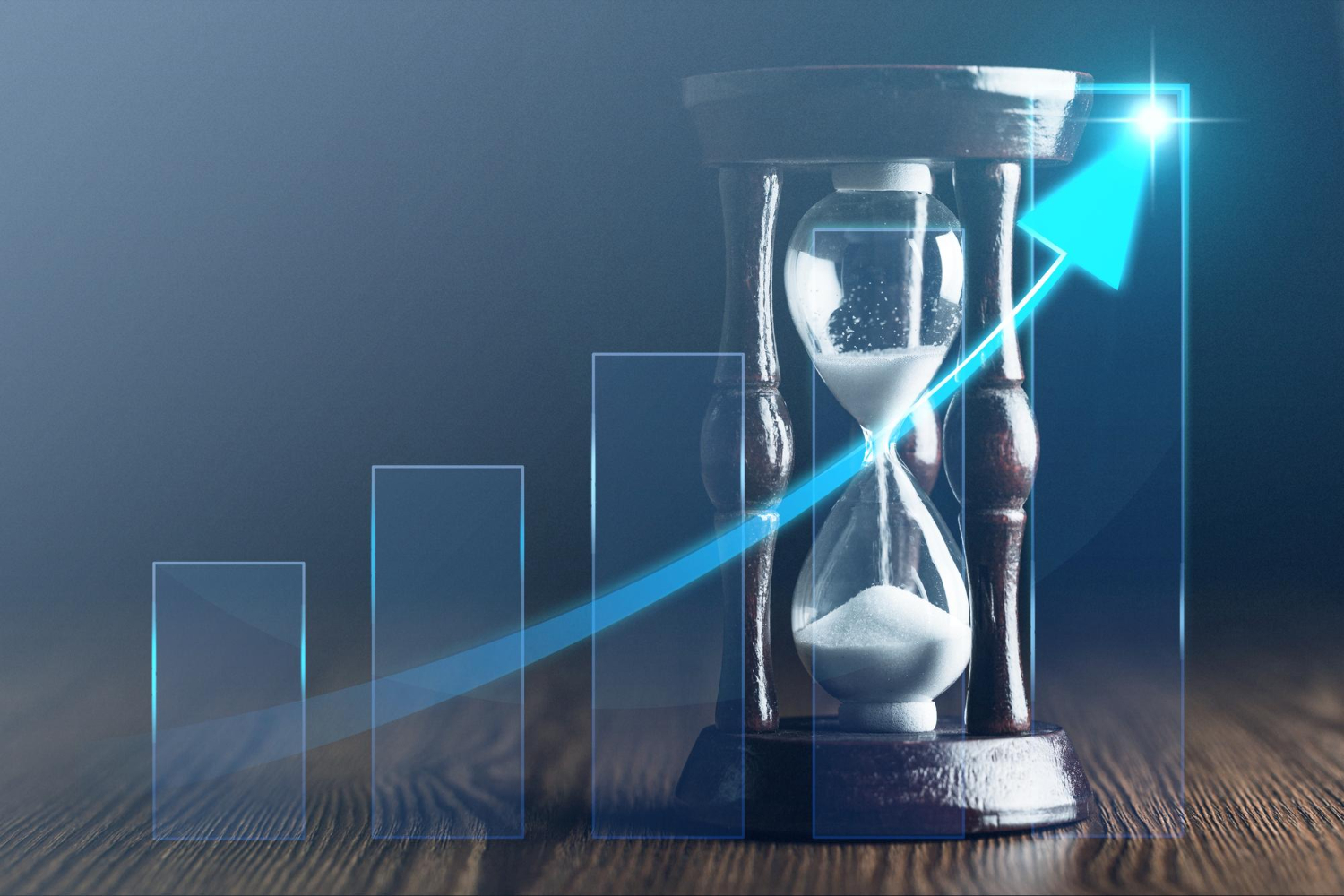 May 5, 2023
Compounding Effect of Time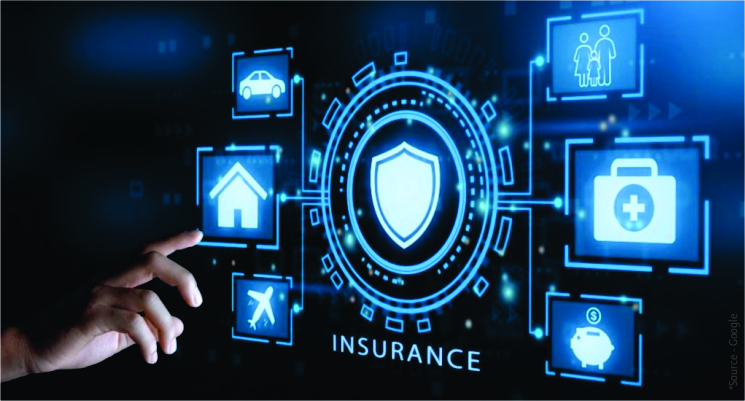 Mar 17, 2023
ChatGPT in Insurance