Maximize Your Productivity: Tips for Getting More Out of Your Day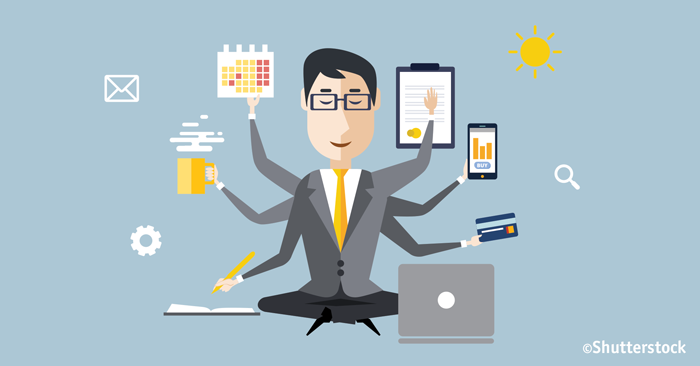 You can also listen to this blog belowNew
Recently while going through an old album, I stumbled upon a timeworn group photograph from my school days, the kind where the class teacher and the school principal are seated in the middle, and the kids are stacked neatly around them. As I muse about my own childhood days and try to remember the names of my then classmates, my daughter walks in and joins me at the edge of the couch. While she leans in to watch the photograph, I am forced to ask her the usual "guess where your dad is" question and she easily points me out to me. "With that ear to ear grin of yours, even a child can spot you!" – says she in a matter of fact tone.
I look at the picture again, and flip through the album pages to notice myself in all the other pictures. My daughter is right, everywhere I am flashing a smile which runs ear to ear, even in the most mundane photographs. I realize that I have inherited this from my father, a versatile and happy person with clarity of vision, always content with his achievements. He has been positive throughout, a firm believer of the fact that life will unfold a path even in the worst of times.
"Time" - has been one of the most talked about things in my life. While I'm surrounded with men and women who at a tender age are super achievers, there are several others who feel that 24 hours are not enough to complete their day's work. Time for them is highly inelastic and they are in a constant conflict about juggling career, relationships and personal growth within the specified time frame. I have often been asked by them on how I manage everything in just 24 hours and what the secret to being productive and achieving one's set targets is.
Einstein considered time to be a persistent stubborn illusion, one which mankind has enclosed in frames of hours, days, years. By restricting it thus, we restrict ourselves to the idea of 24 hours which eventually leads to the notion of it being not enough. We try to save time for meaningful stuff, but forget that we don't build the lives we want by saving time. We build the lives we want, time just seems to take care of itself.
But how do we test this elasticity of time? How do we accomplish all that we want and yet achieve more? Simply put, there are 2 important aspects which are directly proportional to maximum productivity and a perfect work-life balance. These aspects are nothing but your Actions and your Thoughts. All your plans and projects may fall apart if you are reluctant to act on them at the right time. Assertive action backed by clarity of thoughts helps one tackle all the situations posed by life.
However aligning one's actions to one's thoughts is easier said than done. Your thoughts influence your actions, your actions influence outcomes and your feelings influence your thoughts. Since your actions, thoughts and feelings – are correlated and together stimulate the outcome - aligning your intentions and actions to your thoughts and feelings is hence of utmost importance. To feel good about the task in hand, you need to establish a connect with it. You need to put your heart and soul into even the smallest of actions, for them to yield paramount results. If you are able to attribute a higher purpose, a meaning to all the work that you do, it not only gives you a sense of accomplishment but also a sense of pride, a feeling of positivity at having achieved a target that you had set for yourself.
This positivity will in turn lead you to your happiness and the feeling of contentment. Jessica Pryce Jones, the author of Happiness at Work points out that people who are happy at work are 180% more productive than their least happy colleagues. As happy people make up happy teams, this happiness quotient is hence of utmost importance at the organizational level as well. I believe it's a chicken and egg situation, where value creation & positivity are firmly intertwined. If we as human beings feel that we are creating value we will remain for most part happy.
Additionally, one needs to work on and cut out the negative thoughts that are always counter-productive. Rather than dwelling on the negativities, appreciate your journey so far, and build up a gratitude ritual. Be thankful for all the blessings life has bestowed upon you, for your family and for all the other marvellous people who have helped shape your life. This will again help you nurture a positive attitude, not only attracting better people and opportunities into your life, but also helping you remain calm and focused at your goals.
Curbing negativity is also about owning up to one's responsibilities, and not passing the buck. It is a usual tendency to look at the source of failure and negativity outside of ourselves typically in the team members we work with. I can say one thing that failure has taught me is to look inward, and even if it is a team member who has failed, try and see the best in them and encourage them out of that failure. Daisaku Ikeda has written in one of his books, "It is much more valuable to look for strength in others. You can gain nothing by criticizing their imperfections." Do the right thing with your time, assess your failures, but most definitely move on towards correcting your mistakes and adjusting your path.
Remember, all of us have the same 24 hours. How we put them to use, defines our lives. You can make the most out of your day with a positive thought process, a childlike enthusiasm and a beautiful beaming smile. Not only is it contagious but shall also keep your entire team's spirits high. The term Monday blues sounds strange to me. If you are happy and excited with what you do, each day will be a VIBGYOR of energy and enthusiasm. So from now on, look forward to the Rainbow Monday and see how you have more time for whatever you do.
About the author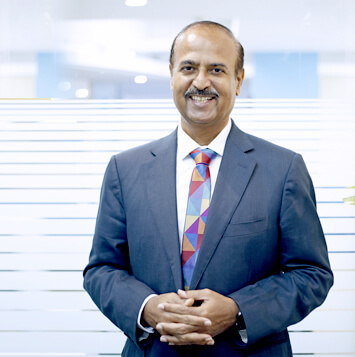 Tapan Singhel is the MD & CEO of Bajaj Allianz General Insurance Company Limited. This blog has been initiated by him so that he can directly interact with all the valuable customers and employees of this company.
Conversation on Twitter
Most Popular Articles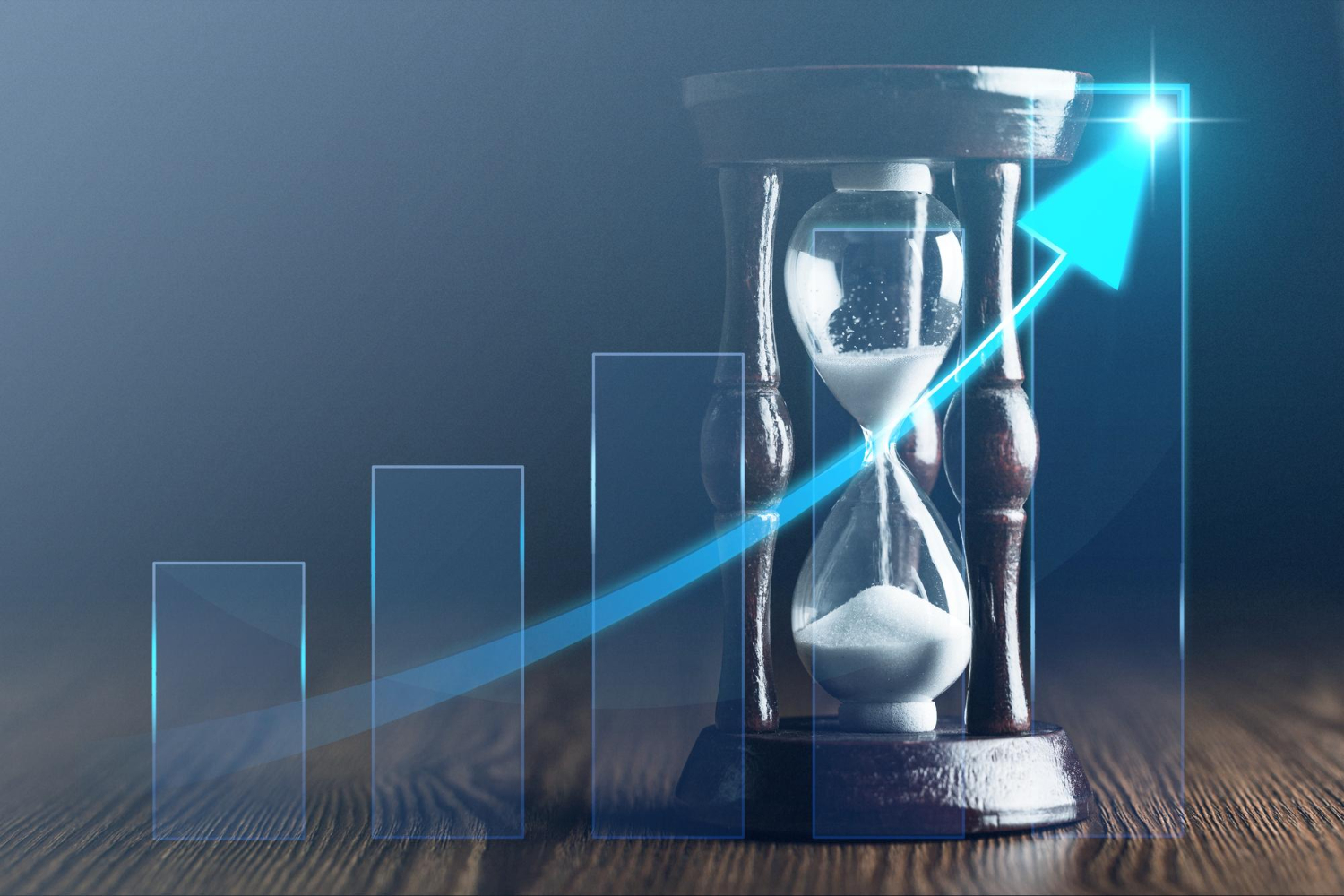 May 5, 2023
Compounding Effect of Time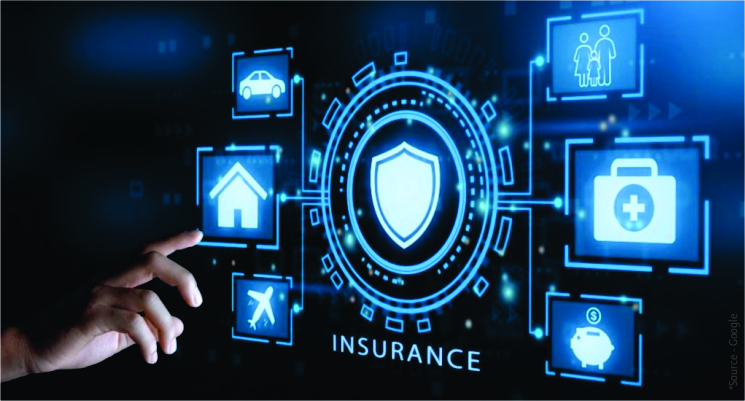 Mar 17, 2023
ChatGPT in Insurance