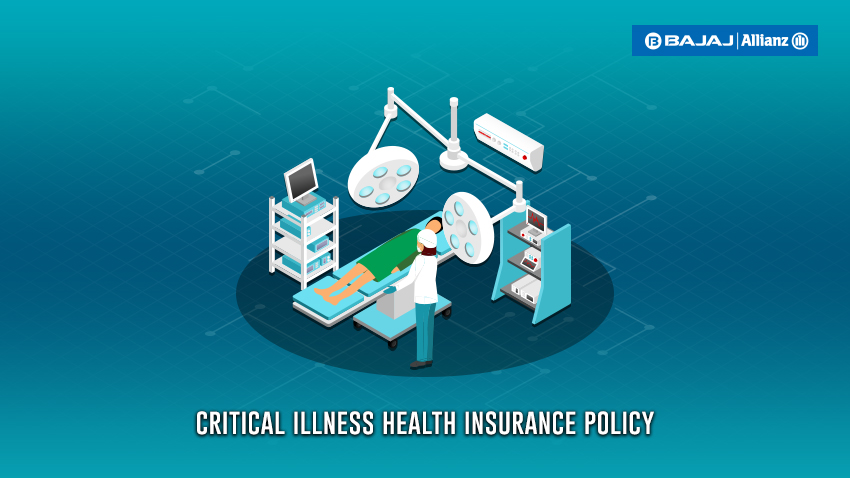 Jul 09, 2019
Explore Critical Illness Insurance Features & Benefits
Bajaj Allianz Health Insurance
Bajaj Allianz General Insurance offers several health insurance plans, keeping in mind the growing need of health insurance due to the rapidly increasing health care costs. A health insurance plan that can cover you for a specific set of illnesses can be very beneficial. Our Critical Illness health insurance plan covers you for 10 major critical illnesses.
Take a look at this presentation, which will help you understand the features and benefits of our critical illness policy.
Read more about our critical illness insurance policy on Bajaj Allianz Blogs.