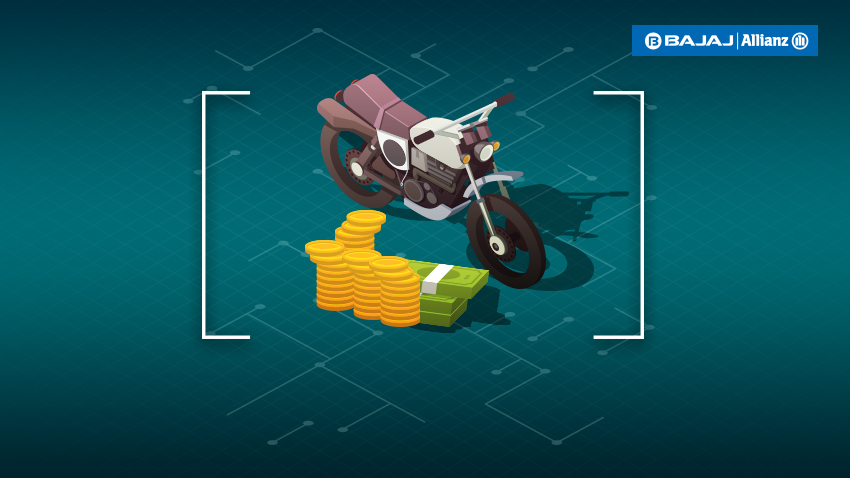 SEP 27, 2019
5 Tips To Avail Cheap Two Wheeler Insurance
Bajaj Allianz Motor Insurance
After pouring all your savings in the purchase of a bike, it is understandable to look for future investments that help you to save more money. With the compulsion of two wheeler insurance by the Motor Vehicles Act, 1988, the investment in two wheeler insurance is inevitable. A good policy provides maximum benefits to a policyholder at an affordable rate. So if you're looking forward to investing in the cheapest two wheeler insurance, then keep the following tips in mind. Take a look:
5 tips to get your hands on the cheapest two wheeler insurance:
1. Opt for an online policy
Today, a majority of customers prefer to invest in two wheeler insurance directly on the online portal of the company website. Investing in an online policy not only helps to save more money but also helps to save more time. Customers can not only purchase a policy online but also renew it on the company website.
2. Utilize the add-on covers
Brace yourselves because two wheeler insurance can be customized as per your requirements with ease. In order to allow the benefits of customization, utilize the add-on covers provided on the purchase of the policy. Add-on covers like a personal accident cover and roadside assistance cover are the ones every regular bike rider should look forward to. If you ride your bike on an occasional basis, then invest in basic insurance coverage.
3. Purchase a long term policy
After the regulations by Insurance Regulatory and Development Authority (IRDA), certain insurance companies have introduced a long term two wheeler insurance. Purchasing a long term two wheeler insurance ensures that you are locked in for a period of 3 years without the worries of renewing the policy multiple times. Additionally, these long term plans are cheaper as compared to the usual two wheeler insurance policies which don't let you lose the benefits of No Claim Benefits (NCB).
4. Check for No Claim Bonus
When you purchase a two wheeler insurance policy and don't make a claim for the longest period of time, you are allowed an additional benefit by the insurance company. This additional benefit is termed as No Claim Bonus (NCB). Therefore, invest in that insurance company which allows the NCB benefits to its policyholders. Bajaj Allianz General Insurance not only provides the NCB benefits but also makes provision for the transfer of claims from your old policy to the new one.
5. Select higher deductibles
Purchasing a two wheeler insurance policy allows you to self-manage the deductibles of the policy. In simple terms, when you buy two wheeler insurance, you can either select lower or higher deductibles. These deductibles are paid at the time of making a claim. For instance, if you decide to pay higher deductibles, then you are allowed with the lower payment of premiums and vice versa.
Now that you know how to avail the cheapest two wheeler insurance, what are you waiting for? Invest in Bajaj Allianz General Insurance for affordable rates but also extensive coverage for your two wheeler insurance plans. It is an ideal plan to make an investment as it provides a host of benefits and features for the betterment of the policyholder.
Visit Bajaj Allianz Blogs for more Motor Insurance Articles