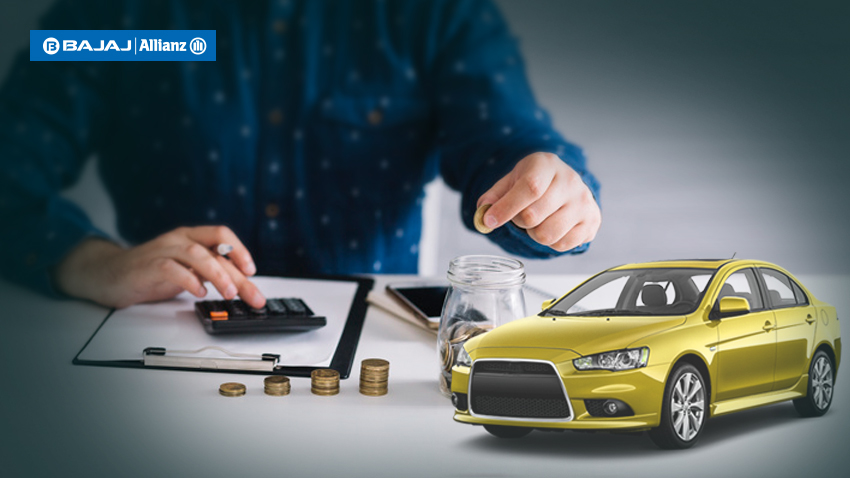 SEP 06, 2019
5 Tips To Compare Car Insurance Prices
Bajaj Allianz Motor Insurance
No matter what stage of life you are in, everybody has this dream of owning a fancy car. Rather than delaying this life long dream of owning an extravagant car, why not work towards achieving it?
Owning a car comes with tons of responsibilities. The most important one is insuring your car with the right policy. Car insurance is a must for every vehicle that runs on the road as it covers the vehicle in the event of any mishap. Since there are a plethora of available options, it is your responsibility to opt for coverage with optimum benefits at a lower price. So if you're looking for tips for comparing numerous car prices, then keep reading:
Tips to follow for the comparison of car insurance prices:
1. Choose a reputable insurance company
We all know that only settling for an insurance policy because of its low prices is not enough. There are times when insurance companies offer a low premium with a past reputation of non-payment of claims, themselves. Therefore, choose a plan which not only sustains your freedom but also compensates the major part of your claims. One such type of policy is the Bajaj Allianz Car Insurance which provides you with cashless claims as well as allows the transfer of the no claim bonus.
2. Look for multiple product options
Looking at the diverse range of product offerings of companies helps you get a better understanding of car insurance and what you would like to equip your vehicle with. Therefore, its best to look at multiple policies which will help you choose the most appropriate cover. Once you have multiple options in front of you, evaluate them on the basis of the features and coverage they provide. For the final selection process of policies, tone down your list to only those policies that offer low rates with high benefits.
3. Focus on the deductibles
Deductibles play an important role in the affordability of your policy. The higher the value of your deductibles, the lower is the rate of your premiums. However, it is not advised to choose higher returns only to enjoy the benefits of a lower premium. The reason for this is that a portion of the payment for the claim goes out of your pocket.
4. Opt for a similar limit of liability & coverage
In order to compare car insurance prices, select similar coverages and the same type of insurance (comprehensive or third-party) to get a clear picture of what companies are offering and how it does vary from one insurance provider to another. That way, you are making sure that all the companies that you want to select are evaluated on common grounds. Selecting similar liability and coverage avoids mistakes of confusion between the prices of the policies as well.
5. Consider the inclusions, exclusions and additional coverage options
This is the final stage of your comparison process. Once you have several options, take a closer look at the features, inclusions, exclusions, add-on covers provided by each company. Focusing on the finer details of the plan will help determine what's the best choice for you. Choose the policy on the basis of the customizations you can make in order to get the most out of your car insurance plan.
Now that you know these tips to compare car insurance policies, we sincerely hope that you land up with the best deal for yourself.
Visit Bajaj Allianz Blogs for more Motor Insurance Articles